Engage your audience with a variety of content experiences that people love
Mix and match from a variety of our products such as quiz, poll, yes/no, Leads Form, and more to create a unique engagement experience.
Start with an interesting opening screen, then create engagement with your audience using different engagement cards and even collect information about your users with a lead form.
Engagement Logic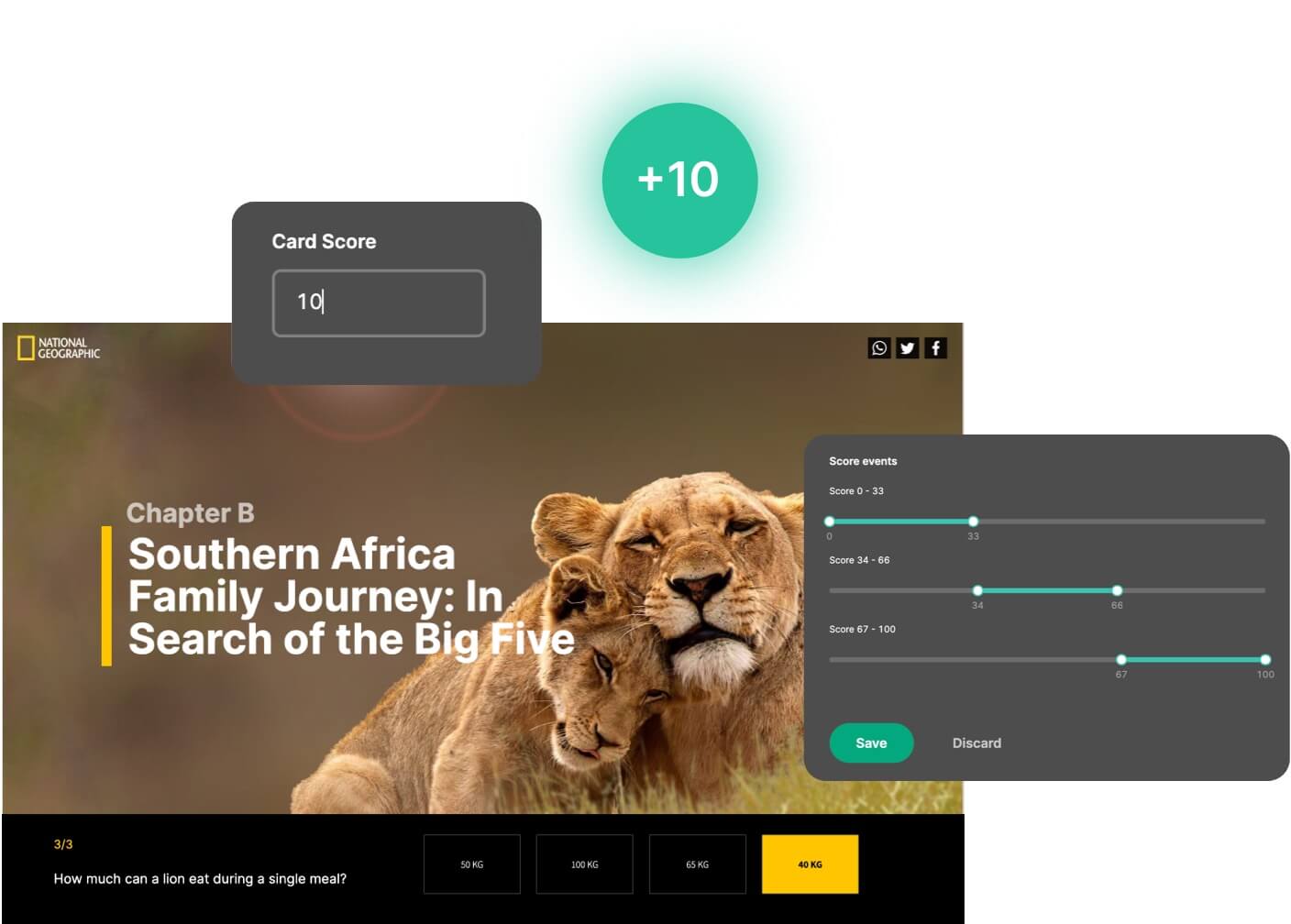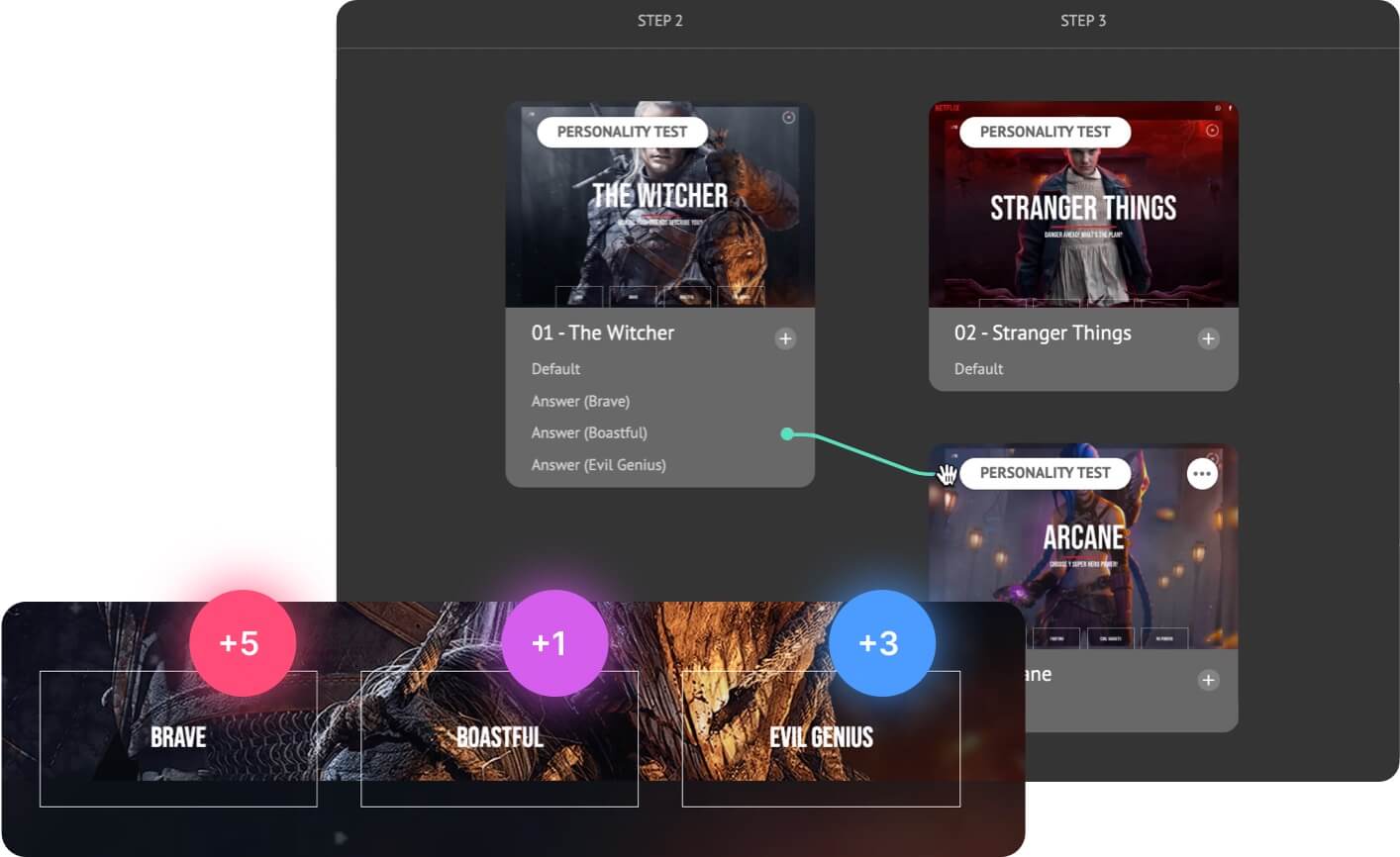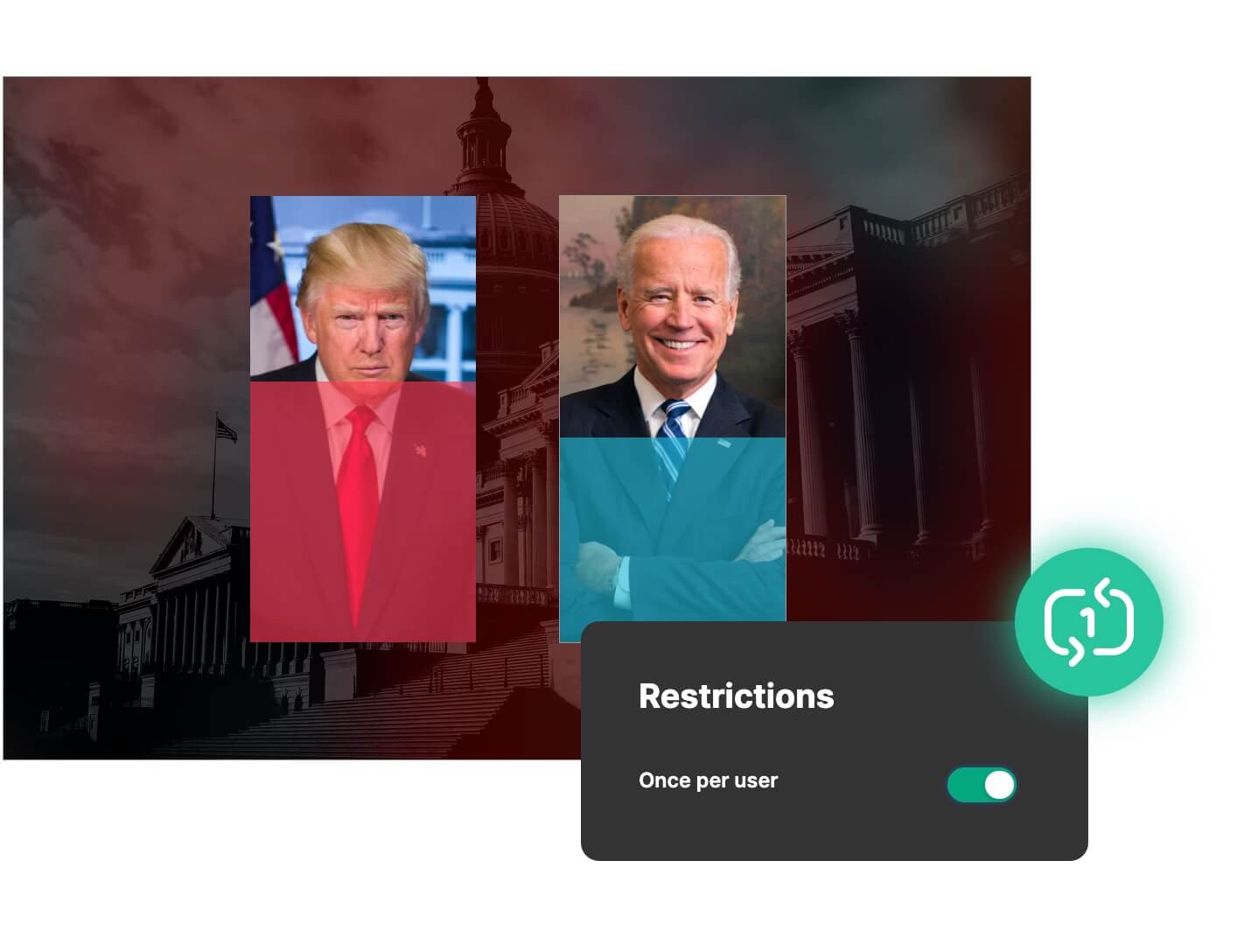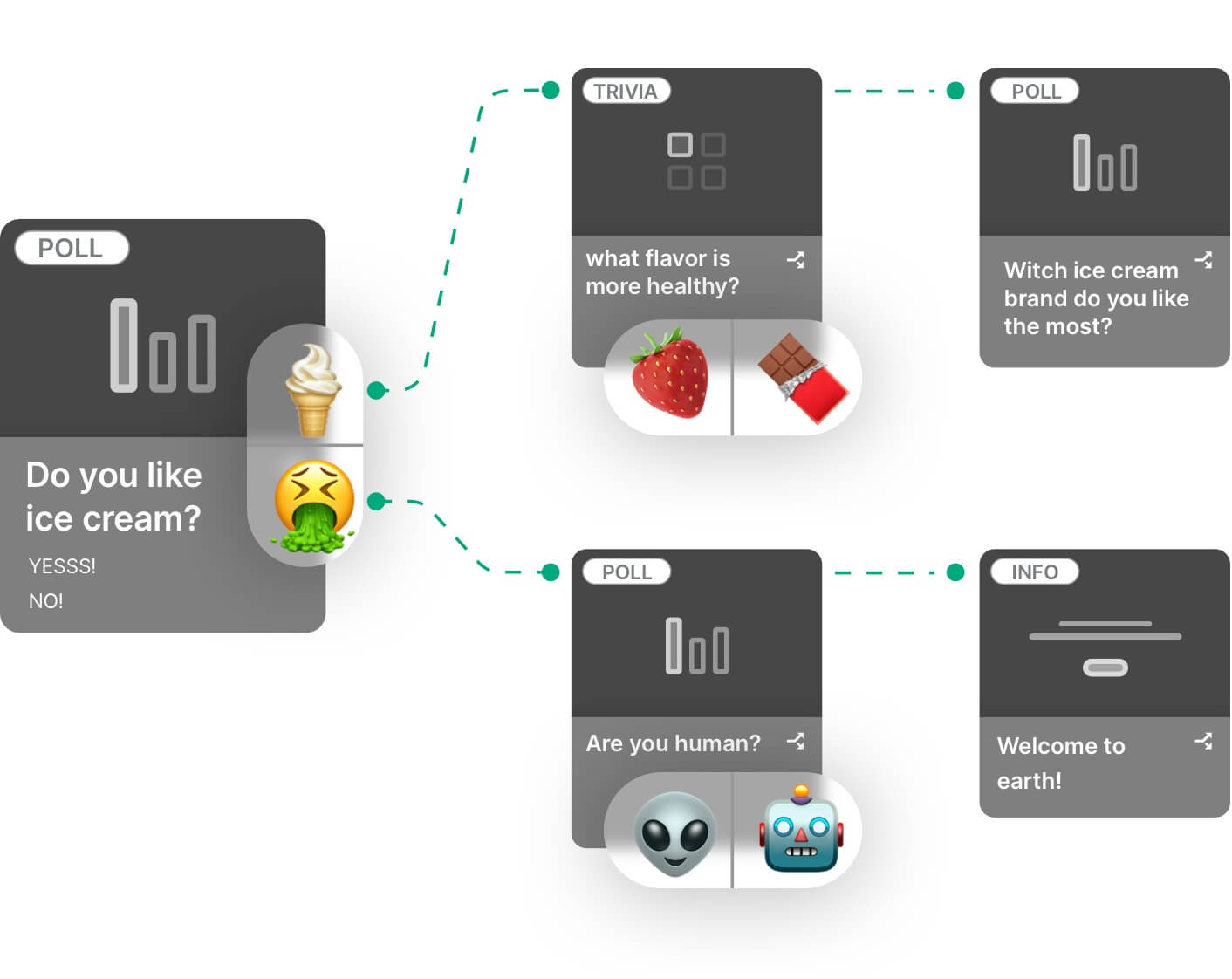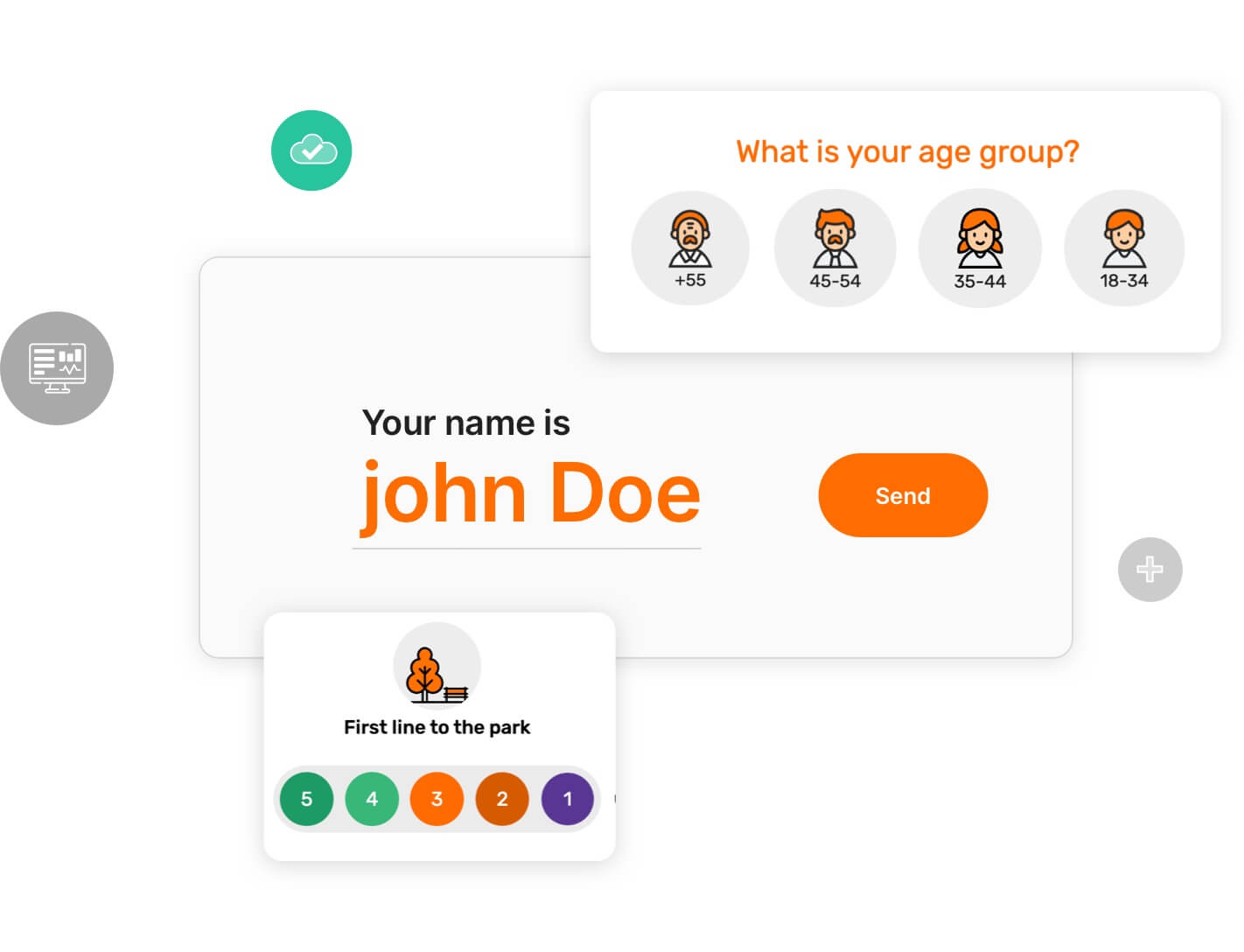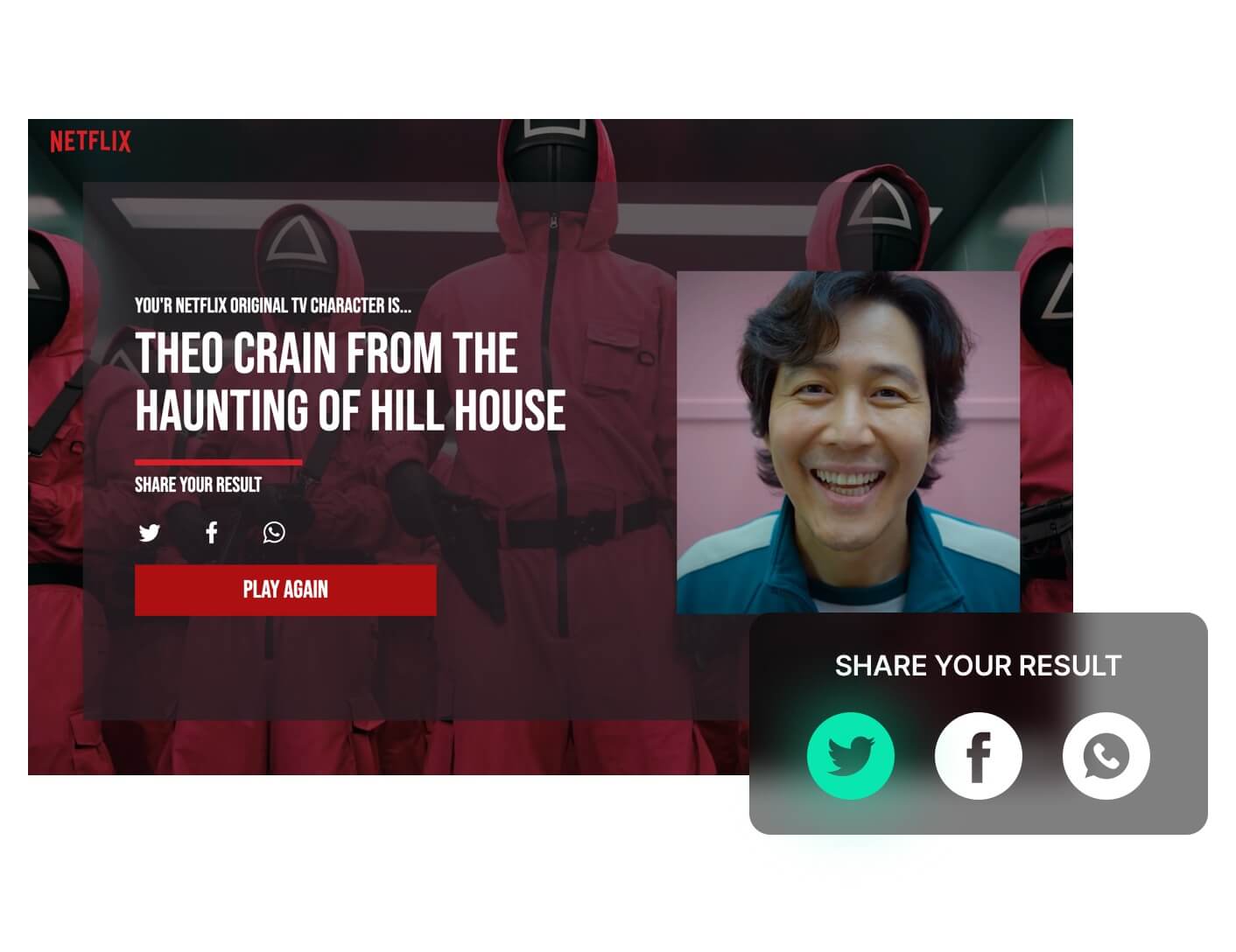 Mix and match from a variety of our products
Info
Since you still want to tell a story amongst all the fun activities. You can open your story with a motivational call for action and a CTA button, and also finish it by showing a specific text depending on the user's result. The information card is your way to show any content you want during the engagement.
This or That
People always have an opinion. Ask the right questions, know more about your users and show the results. The best way to involve your users with your content increases the time users spend on your site and know more about your users.
True or False
Check the knowledge of your users with a great engaging swipe card. A Great engaging card type with drag and drop way.