Meet Our Story
Join us to giving people an unforgettable and exciting digital content
We started as Rabbi Interactive, a technology agency based in Tel Aviv in 2005.
Over the past decade, we developed products that engaged over 5 million people every month.
In 2018, we felt we were repeating the same work with similar development logic, but with a different user experience and design for each client. We knew there must be a better way to streamline our work.
Our disappointment with the existing products in the market led us to start developing an internal platform for creating engagement products.
The platform was so successful internally, we decided to share this solution with others.
We are international experts in creating engagement.
Our vision is to enable anyone to use our knowledge automatically through the platform we have created, without having to use the services we have provided to our customers around the world over the past decade.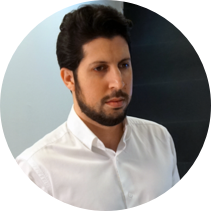 Gil Rabbi is an engagement guru and the founder of Storycards. He is considered one of the global experts in creating digital products that improve engagement.
Rabbi was named in the 40 under Forty list of the most influential people in Israel and as one of 100 most influential people in the Israeli digital world. Rabbi's main specialty over the last decade has been how to make users stay longer on sites and apps, making them more involved in content.
Read more